OmniV Provides Solutions for All;
One Semi-colon At a Time.
We custom build an array of enterprise digital solutions for businesses to revolutionize the way they get things done.
Innovation
Technologies built on the necessity of each new client. We know that necessity fuels innovation..
Effectiveness
There is a difference between being efficient and effective. We're both, and we save time and money for everyone by doing so..
OmniV Solutions;
Cloud Based Enterprise Resource Planning
We Build Exceptionally Unique Software Tailored to Your Business Digitally.
Technology
Everything we do is centered around technological advancement, including both software and hardware.
Growth
Everything we do is centered around increasing productivity and revenue, so that your business can thrive through the help of ours.
Fully Custom SaaS Builds
100%
Integrative Api Layers
100%
Intuitive Task Leveraging Software
100%
Awesome Customer Support
100%
Money Saving Solutions
100%
E – Commerce
Custom E-Commerce solutions with integration to E-commerce platforms such as Shopify, Magento, and WooCommerce.
Health Care
HIPPA adherent compliance environments through secure VPN connections and chain of custody utilization.  Created a secure Credential System and Partner Visitor Management System with custom reporting.
Energy
We are at the forefront in renewable energy services; Including Smart & IoT solutions.  Compile proper infrastructure with analytical reports and datasets for endpoint appliances and devices in regards to energy consumption.
Manufacturing
We can help coordinate the steps needed to be able to hold & touch your products; Enabling your visions to come to reality.
Credentials
We can provide a PASSWORD database for your team to track and maintain all your passwords for any account you own.
Construction
We can deliver some of the most innovative options for this industry. From crew management to time clocks. Let us show you how OmniV can help pave the way.
Retail
Our platform is perfect for this sector as it can allow us to build out Native checkout services via iOS and Droid platforms. As well as a full featured Asset Tracking service.
Delivery
We can help take the stress out of customer delivery services. We can build custom integrated services to allow you to see in real-time drivers and delivery statuses.
Marketing
From Digital to Snail Mail marketing tools built for your needs
Distribution
Our RDI Partner services allows for Loss Prevention on Inbound | Outbound deliveries allowing for a smooth chain of custody process.
Industries
We can customize our environment to meet the needs of most industries.
Asset Management
We have a full featured Asset tracking and Allocation system built into our LucidTrac Suite of tools
We Build Custom SaaS Applications To Make All Types Of Industries Thrive.
Our 3 Step Process
Your Business Can Thrive With LucidTrac In 3 Easy Steps
LucidTrac Suites by OmniV~
Our Suite of Custom Built Digital Solutions for Clients
LucidTrac Automate
Taking you out of the equation
LucidTrac Automate
Taking you out of the equation
LucidTrac CRM
CRM Suite Of Tools
LucidTrac CRM
Full Communications Platform
LucidTrac Trax
Return Check(s) & Invoice Collection Services
LucidTrac Trax
Return Check(s) & Invoice Collection Services
When Collecting on Debt Matter…
LucidTrac IOT
Connected To The Future
LucidTrac IOT
Connected To The Future
LucidTrac Security
VPN, SSL Certs, Proven Penetration Testing
LucidTrac Security
VPN, SSL Certs, Proven Penetration Testing
LucidTrac Retail
Asset & Inventory Tracking
LucidTrac Retail
Asset & Inventory Tracking
LucidTrac Voip
Scalable from Small to Enterprise Voice & Communication Services
LucidTrac Retail
Asset & Inventory Tracking
LucidTrac IVR
Secure Interactive Programmable Voice & Messaging Service w/ Payment Services
LucidTrac IVR
Secure Interactive Programmable Voice & Messaging Service w/ Payment Services
LucidTrac DialerAI Driven Predictive & Preview Dialers
LucidTrac DialerAI Driven Predictive & Preview Dialers
LucidTrac EDI
Powerful Back end Communications
LucidTrac EDI
Powerful Back end Communications
LucidTrac RDI*
Visitor/Cargo , Check Cash POS & Chain of Custody System
LucidTrac RDI*
Visitor/Cargo , Check Cash POS & Chain of Custody System Licensed Partner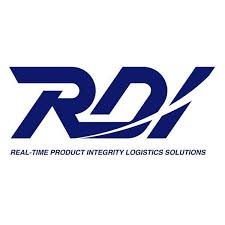 LucidTrac
Service Tickets & More
LucidTrac
Service Tickets, Timeclock, Asset Tracking and Much Much More
Our 20+ Years Of Experience Speaks For Itself
View Some Testimonials From Our Clients
"I have known Victor for over 20 years and can honestly say he is one of the most gifted computer programmers I have seen. Together we have built many wonderful tools & applications for my customers. His team and his talents can not be understated, and as I like to call them miracle workers and amazing problem solvers. At any given point we will always have 2 or 3 projects in the works and all from happy customers. Thanks Victor and OmniV~ for all your hard work and dedication to your craft.

KJ~"

Kevin Johnson

Bluespruce Consulting Services, LLC.
"In 2007 we began our adventures with Victor & OmniV~, We have since integrated all of our ERP/CRM services, Inventory and Asset Tracking through their LucidTrac ERP/CRM. Our team has worked hand in hand with OmniV~ QA department to build customer RDI solution into LucidTrac that others could not deliver on. From there we have expanded to using TraX & Google Cloud Services linked through the LucidTrac. Thanks OmniV~ for all the hard work and dedication."

John Adams

RDI - Regiscope Digital Imaging, LLC.
"We started using LucidTrac - TraX in conjunction with our Regsicope (RDI) report center; They have made the process of tracking our returned checks a breeze and there application is easy and quick to use; The built in TEMPLATE system lets us generate collection and notices for direct mailing. They have made this part our lives smoother in this process. Thanks OmniV~"

Brian Gomez

Gomez Check Cashing, Inc.
"We have been using OmniV~App Suites since 2010 this was well before they relaunched as LucidTrac and will never switch to anything else. We have tried many other systems but OmniV~App Suites ( LucidTrac ) is in a world all it's own."

Craig Stonaha

Laughing Rock Technologies, LLC.
"We have been using Omni V since 2011. There team and service is impeccable.
We highly recommend them to anyone looking for there services that they offer.
They are highly qualified and very reasonable on their pricing. You will not be disappointed at all with OmniV~. Sincerely, Michael A."

Michael Graziano

Prime Time Mortgage Corp.
"We found LucidTrac - Trax by lucky accident back in January of 2016 and the team has been nothing but the best in getting us collecting on our returned check items. Trax has been an amazing tool that allows us to take care of a this unfortunate part of the distribution and fulfillment process."

Nicholas Tannous

NWT Enterprises Ltd - San Juan, Trinidad and Tobago
"We reached out to OmniV in mid 2011 after our website was shall we say seen better days. There team was able to address our issues and have provided us with outstanding service and support since then. We are happy Victor and his team our on our side to make managing emails and our website a breeze. Thank You Cynthia"

Cynthia Renninger-Garrett

Berks ENT - Reading PA
OmniV Success Team
Say hello to your team, each a master of their respective craft.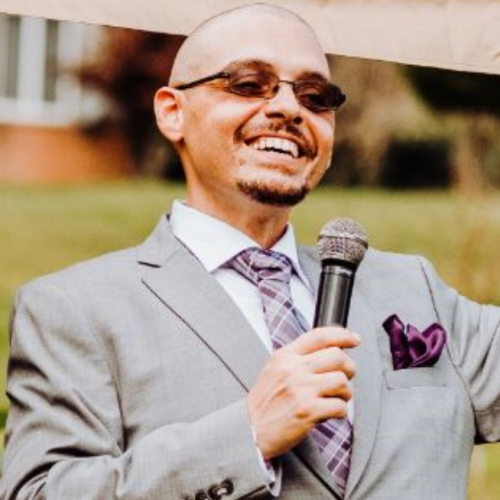 I have always had a strong passion for computer science and science in general; I began my career early at around age 16; It was at around this time I started CC (Chubby & Cute) Universal Productions, LTD. where I built some of my first online websites and integrated services. Since then I traveled across the globe helping companies and individuals achieve there needs and goals through technology.
I know first hand that many obstacles are placed in our path to test our resolve; I have seen many failures and many successes but in the end what fuels my dreams are the dreams of others. I know that together we can achieve anything we set our minds too; So as I like to say; Go ahead and Dream it; We will build it; Together;
V~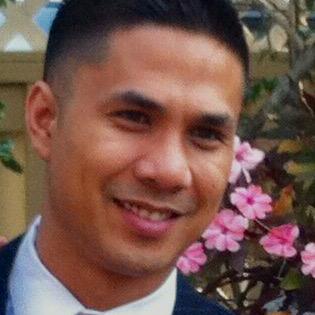 Dennis is a highly accomplished Senior Executive, C-Suite Officer, Entrepreneur, Consultant, and Investor with 20 years of success in Technology, IoT, banking, lending, and financial services. Leveraging extensive experience in organizational and business development, he is a valuable asset for similar-sector companies looking for scaling, structure, budgets, marketing, and talent recruitment and placement. His broad areas of expertise include entrepreneurship; strategic planning; consulting; business analysis and strategy; startup; digital marketing; e-commerce; process improvement; SaaS; platforms; investor fund allocations; big data; and Lean Six Sigma.
In his executive career, Dennis has held leadership positions at USCR Processing Corporation dba USCR Technology (Founder/CEO, >8 years); IoT Energy®(Owner); Syme Digital, LLC (Co-Founder), Simplified Impact (Co-Founder), Imperium Enterprises dba Avalon Pearls (Founder); LiveTechnology Holdings; Wells Fargo Bank; GE Capital WMC Mortgage; and Key Corporate Bank. He is an experienced business development executive focused on solutions for Fortune 500 to Startup companies.
During an economic downturn, Dennis restructured his corporate book of business into a marketing and technology platform, founding a new business process outsourcing (BPO) company. He led an organization to over $50M in top-line revenue, 25% net-profit, more than 150 contracted personnel, and a profitable exit. Contracting its professional resources in sales, operations, customer service, software, and digital marketing, he implemented strategies to drive brand awareness and revenue growth.
Dennis earned a BBA in Computer and Information Sciences from the University of Rhode Island, College of Business Administration, continued professional development with advanced graduate executive studies, completing Graduate Certificate in Full-Stack Development, Computer Software, and Media Applications from Rutgers University.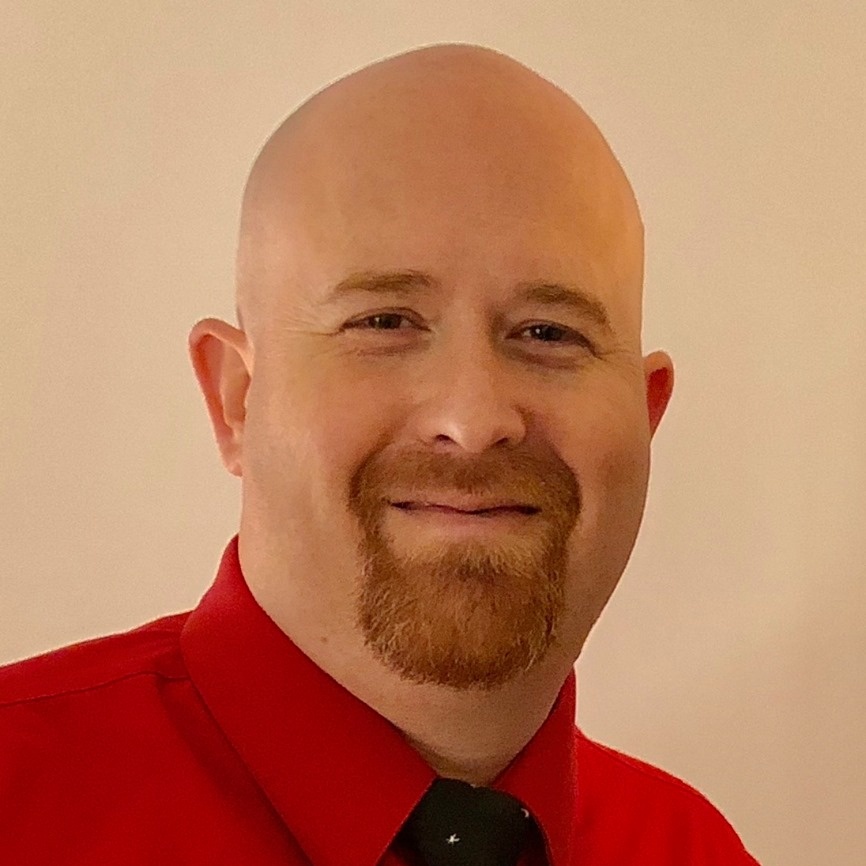 Crazy Ray as we love to call him has been a Senior Network Engineer since 1999. He has avast an almost GOD like skill set in regards to the finer aspects of networking and server communications. He has worked on many large projects that have only increased his knowledge and understanding of the ever changing field. We are proud to call him family.
Electronic Institutes
Class of 1998 · Electronics & Computer Tech. · Middletown, Pennsylvania
Mifflin Juniata Career and Technology Center
Class of 1996 · Lewistown, Pennsylvania
OmniV Solutions;
We've Been Building SaaS & ERP Solutions For Over Two Decades. Become One Of Our Happy Customers
Additional Contact Information
Mailing Address
OmniV Global Systems, LLC.
2100 NORTH 13TH STREET
SUITE 12979 READING PA 19612
Phone & Fax
PH.
1-610-546-7706
FAX: 1-908-688-1105
Send SMS: support, hours or call me to 1-610-546-7706